Quick Towbar Changer
---
The compact solution to move an aircraft safely, flexibly and economically!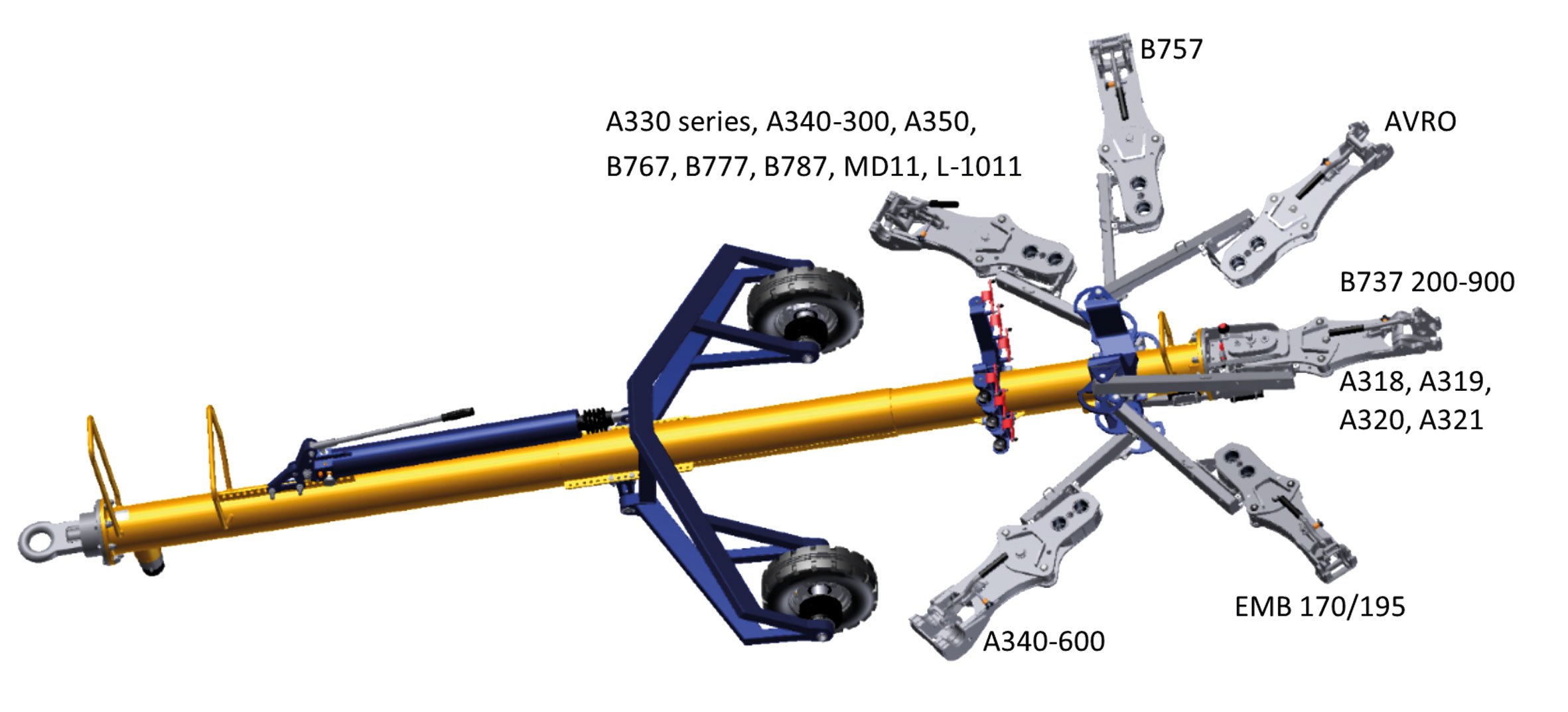 Economic all-in-one solution
The Quick Towbar Changer combines a reliable and cost-effective aircraft tow bar with the versatility of a bar-free tower. One practical application, a single Quick Towbar Changer can replace up to six aircraft tow bars! Without the journeys to the depository, the fuel consumption is remarkably decreased and saves time and financial budget as well as the environment. Thus, the availability times of the bar tower are increased remarkably. The Quick Towbar Changer is used like a conventional aircraft tow bar and up to six aircraft-specific tow heads can be inserted into his included magazine. For a push-back it is only necessary to swivel the bar head needed – for example for the A320 – forward and arrest it with the bolt system. Now it is safe to start carrying- out the push-back service.
Even the basic set-up of the patented Quick Towbar Changer offers numerous functions:
Turnable pull-eyelet with shock absorbers, swimming chassis axis, spring-mounted landing gear, changeable hard rubber noses, holder for replacement shear pin for each head and simple adjustment possibilities of the magazine at the point of use. The Quick Towbar Changer is manufactured from stainless steel – this guarantees the long durability and high investment protection.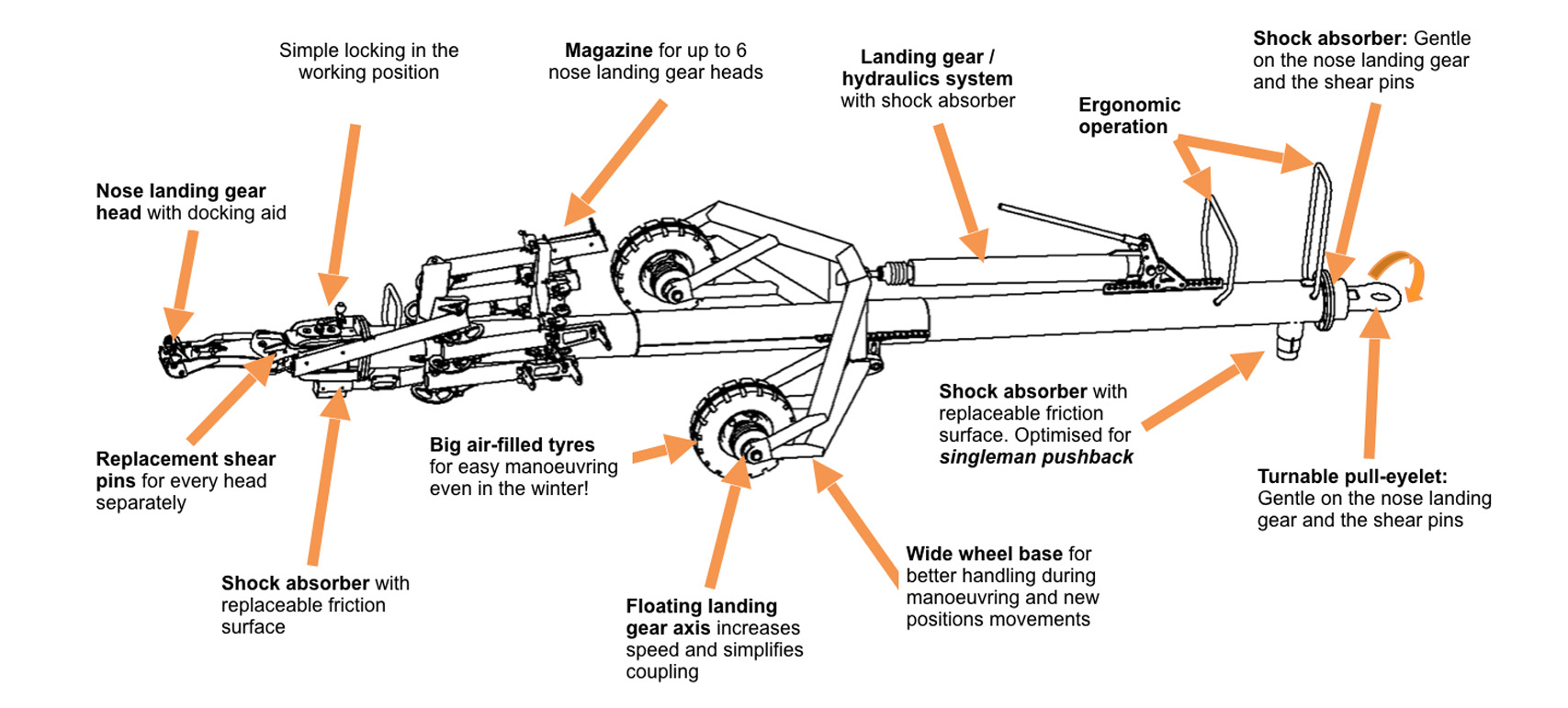 Details
With the one bar from the ATR to the A380F.
Patented tow bar with up to 6 heads in the magazine
High flexibility when changing a push back process
Reduction of high costs and follow-up costs for many bars
Head change in less than 30 seconds (no journeys to the depository anymore)
Several push-backs can be effected in a short time
Almost maintenance-free bar and exchangeable heads (lubricant-free)