Quick Loading Box
---
Get sorted quickly
Elaborate loading innovation

The patented QUICK LOADING BOX remarkably speeds up the loading and unloading processes and makes it possible to stow luggage in a compact unit which is easier to handle than before.
The box is ideal for the A320 series and can be filled directly at the terminal.
The luggage is protected by the closed plastic sheeting and is only handled directly 1x at the departure and arrival airport. It has the same width as the luggage carousel so the aircraft can be loaded and unloaded with the help of the standard equipment. On the aircraft, the box is simply moved with the integrated and maintenance-free roller system and fixed in the cargo department by flipping two levers.
Advantages for the AIRLINE
Shorter processing times
No active and heavy loading system necessary
Transparent load distribution (taring) > saves fuel
Quick retrieval of luggage
Usability guaranteed at all destinations with luggage carousel
Remarkable reduction damaged luggage
Reduction of cargo department damage
Advantages for AIRPORTS
Flexible use of staff who is not allowed to do heavy lifting
Reduction of illness-related absences caused by heavy lifting
Quicker processing with fewer staff
Less need for space in comparison with containers
Easy loading and unloading at the terminal (half the depth of the container)
Combination of QUICK LOADING BOX and loose luggage/cargo possible!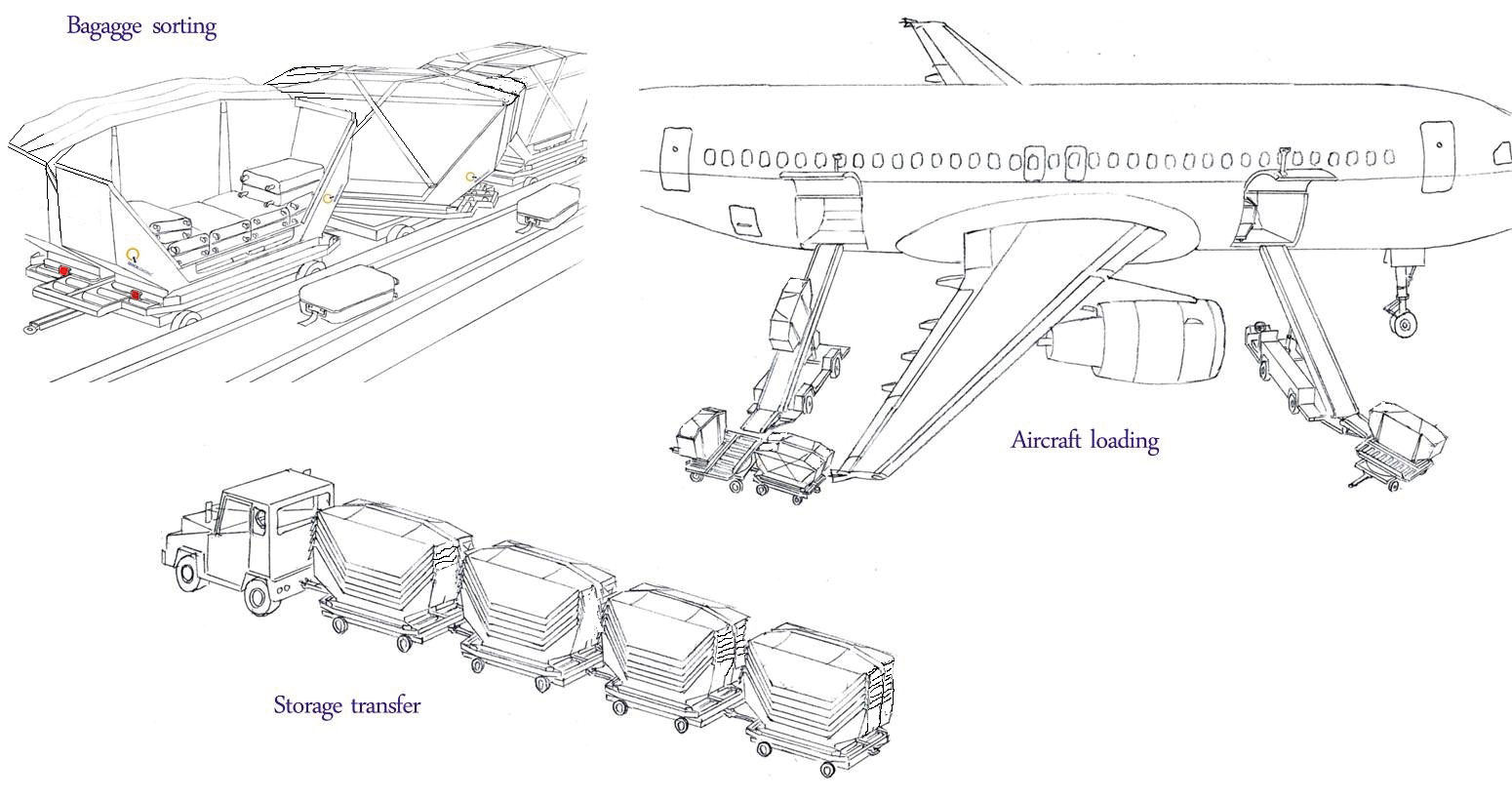 Aircraft Loading / Unloading